Large Format
Large-format printers (also known as wide-format) are generally accepted to be any printer with a print width between 17" and 100". Printers over the 100" mark are considered Super-Wide format or Grand Format.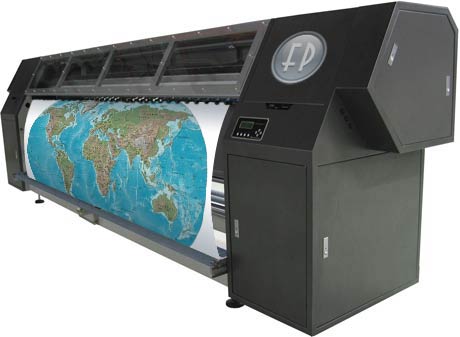 Large-format printers come in a variety of technologies including Aqueous (thermal & piezzo), Solvent, pen/plotter, Dye Sublimation, as well as several lesser used technologies. We cover most of these methods in our section on Digital Printing
Applications
There are a wide variety of uses for large format prints, ranging from fine art reproductions to murals and advertisements.
Bus Shelters
Research text for this one.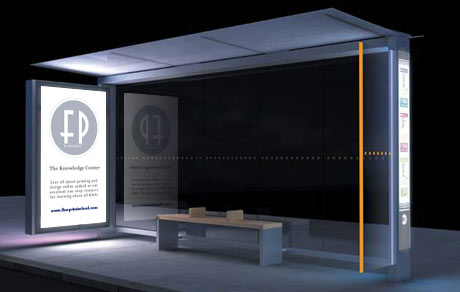 Billboards
Probably the most ubiquitous example of large format prints, billboards have become part of the landscape of modern civilization.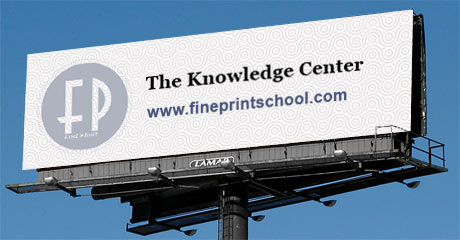 Vehicle Wraps
Another common convention is to use printed vinyl wraps for automobiles. This form of advertising is highly effective as a moving billboard has higher visibility throught a city or town.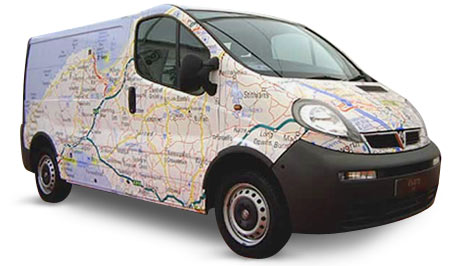 Building Wraps
The largest of all printed formats, building wraps are often used for street promotion and also to cover up construction sites that are in progress.